With so many sessions, panels, and events, trade publishing conference BookExpo and its consumer companion BookCon, held May 30–June 1 and June 2–3, respectively, at New York's Jacob K. Javits Convention Center, can be overwhelming for conference newbies and veterans alike. Here are a few that the LJ editors are most excited to attend.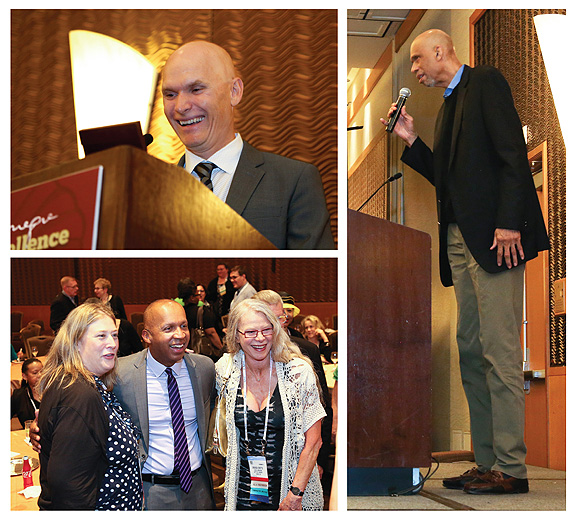 Each year, the American Library Association awards the Andrew Carnegie Medals for Excellence in Fiction and Nonfiction. Honoring the festivities at this year's annual conference in San Francisco were outgoing ALA president Courtney Young, presenting the welcome address; author and basketball legend Kareem Abdul-Jabbar, delivering the keynote; and Carnegie Medals Selection Committee Member Donna Seaman, announcing the winners. Below is the […]
On June 30, at the Chicago Public Library's YouMedia wing, Chicago Mayor Rahm Emanuel announced a $1 million grant from the Bill & Melinda Gates Foundation. The grant will allow the Chicago Public Library (CPL) and Aarhus Public Libraries in Denmark to work together to create a new model for innovation, experimentation and decision-making within libraries.
The 2013 Andrew Carnegie Medals for Excellence in Fiction and Nonfiction winners are announced in Chicago during the American Library Association (ALA) annual conference.
As many of us here at LJ gear up to attend the American Library Association conference in Anaheim, it seems an appropriate time to reflect on the future of libraries.