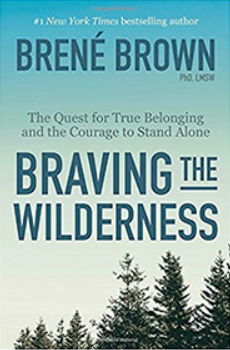 Bound to be another best seller. A sold option for all collections.
The Ferguson Municipal Public Library (FMPL), MO, became a model for all libraries in the way it reacted to the crisis and the aftermath of riots brought on by the shooting of Michael Brown, a young African American man, by local police. FMPL was the one agency in town that stayed open to serve and support all the people of Ferguson. The library quickly became a safe haven and expressed a peaceful resolve, becoming a critical community anchor.
You've got a great idea for your library. You think it's a slam dunk for success. No one else is listening and you're frustrated. Maybe you need a new approach.
Here's an issue about which I've been hearing from colleagues quite a lot lately—that of libraries undertaking and carrying out assessment methods and then ignoring or "trumping" the findings by doing what they wanted to do in the first place, but putting a "check mark" next to assessment in their mental (or literal) to do lists, indicating, "yep, did that!" My thought in such cases is: well, no, you didn't do that!
"We deliver high-quality education for all ages," says the simple, direct mission statement of the library system. Its position as an integral member of the county education system was coupled with the effort by CEO and president Valerie Gross to use "words that work" to describe the jobs of HCLS staffers, the services they provide, and the vision and mandate of the library. They all combine to provide a brand that has made HCLS a crucial county asset and a new model for libraries everywhere. This championing of community alignment, as well as many other impressive endeavors, makes HCLS the 2013 Gale/LJ Library of the Year—a well-supported, sustainable 21st-century library system from which others can and do take inspiration.
Budgets are tight. For many, webinars and online conferences have been a primary professional development tool of late. Attending a keynote is as easy as sitting down at your desk and plugging in headphones. But when there is money for conference travel, how do we maximize the potential for learning and growth face to face (F2F)? What?s the value of F2F in a virtual, networked world?