Suspense fans will devour this twisted tale of intricately interwoven characters. The many turns will surprise and keep readers thinking long after they've finished.
There are few surprises in this second book in the series, following Cobblered to Death. Even the killer is obvious, with no sparks to the standard romantic triangle. The mystery's appeal is solely for foodies who enjoy televised competitions.
This is a fun whodunit for high schoolers up through adults. It's easy to pick up and put down again, perfect for a cozy weekend read.
Clifford's ("Jay Porter" series) sixth stand-alone (after Occam's Razor) captivates with pell-mell action, striking characters, and a tantalizingly complex plot, yet at times is also melodramatic with shifting perspectives, cliff-hanging chapter endings, and ultimately an enigmatic finish.
It's a little much to have two out-of-control women, one a stalker, in the same book that is already stuffed with characters and some unnecessary side stories. Readers of the first in the series, Statue of Limitations, or fans of Collins's "Flower Shop" mysteries, might find this of interest.
Lily and the secondary characters are rich and complicated, and details about martial arts and Chinese culture add depth to the story. While it isn't necessary to have read the previous book in the series to enjoy this one, readers won't understand the extent of Lily's emotional conflict without that context. This series continues to impress and should find a wide, appreciative audience.
Along with a rip-roaring suspense plot, Molloy adds depth with critiques of gender conventions that causes readers to investigate the assumptions they bring to the text. She breathes new life into the unreliable narrator thriller genre in a book everyone will be talking about.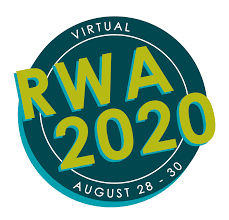 The character-driven mystery by the award-winning author of Death al Dente is darker than many cozies. Readers attracted to unusual settings and mature, introspective amateur sleuths will appreciate this intricately plotted story depicting the impact of murder on the family and community.