Byrne crafts a smoldering romance that combines an enticing, well-matched couple with an original storyline about the underbelly of Victorian society that keeps readers guessing. Fans will clamor to pick up the first in the series (How To Love a Duke in Ten Days) if they haven't already.
Olivia's scientific gifts will draw in and delight fans of bluestocking romances, such as Tessa Dare's A Week To Be Wicked, still this classic Regency series will be most appreciated if read in order.
This latest installment (following Dark Illusion) in an ongoing, beloved paranormal series features all the trademarks of classic Feehan; suspense, passion, and exceptional worldbuilding. A must-read for the author's many fans.
With strong pacing, excellent chemistry between the leads, and a suspenseful cliff-hanger ending, Wild and Payne prove more than up to the daunting task of setting up a compelling story that will sustain over multiple books. This superb paranormal romance is sure to leave genre fans and admirers of the authors wanting more.
Although her vindictive boss has damaged her confidence and belief in herself, Amanda is surrounded by supportive friends and a steady, sexy, and respectful love interest in Sam. The sexual tension and flirty banter between the two will have readers rooting them on and anticipating Dru's comeuppance. Another winner from rising star Weatherspoon.
Quincy ("Rebellious Brides" series) delivers a steamy Regency fraught with family discord as well as societal and racial prejudices. This gripping series starter ultimately triumphs with an honorable hero and a spirited Anglo-Arab heroine who fights for acceptance and love on her own terms.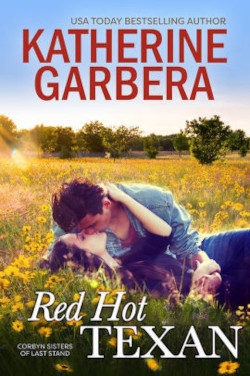 Garbera's new series launch, a delectable spin-off of her "Dangerous Delaneys" stories, hits all the right notes: a cozy, hometown setting, a sweet romance with genuine yet flawed characters, and a mildly sensuous atmosphere. A solid choice for Jodi Thomas fans.
Best-selling author Billingsley's (More to Life) first foray into the romantic suspense genre is an absolute thrill ride. The plot builds slowly, but gains momentum the minute the Lovejoys go on the run. While there's pulse-pounding action, the emphasis remains on the couple's emotional development. Overall, an exciting entry from an author with legions of fans.