Erin Jeanne McDowell presents a thorough guide to all aspects of pie while Kate McDermott features original takes on classics. Meanwhile, Ken Haedrich offers a mix of classic and contemporary treats, and Lauren Ko debuts with a fun collection of pies as works of art.
Readers will be inspired to try Castillo's accessible and appetizing Mexican American family recipes.
While not a diet book, there is an emphasis on diet for health that may not have universal appeal. That said, it is rare to find a cookbook that presents traditional ethnic cuisine in a format that also addresses dietary restrictions, making this an exciting option for home cooks who want plenty of flavor.
A colorful cocktail recipe book that is sure to provide fun ideas for entertaining.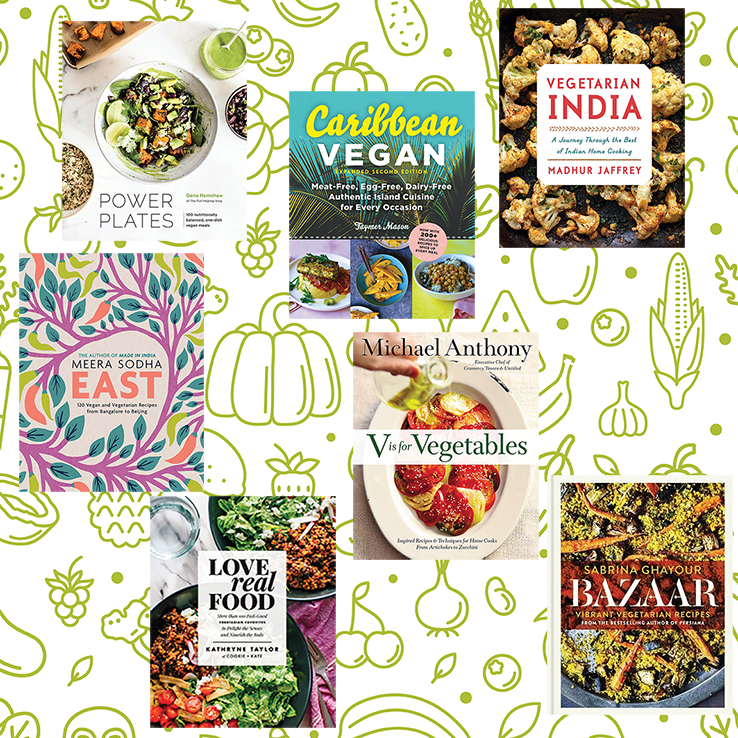 These 32 recommended cooking titles offer tasty options for vegetarians, vegans, flexitarians, and anyone who wants to reduce their meat consumption or just loves good food.
Garten's cookbooks are perennial best sellers. Anyone in search of nostalgic American comfort food with a twist will enjoy her latest offering.
McDowell writes with a welcoming voice; newbies will be heartened and old hands will be impressed. Get out the rolling pin, this book has a pie for everyone.
A funny, well-written collection of recipes suited for bakers of all levels..
The wide-ranging, well-curated mix of classic and contemporary recipes and expert advice make this an essential primer for avid home bakers.